This article uses affiliate links
How Much to Charge for Matterport Services in 2023
Matterport tours are highly detailed, interactive, and realistic representations of a house or property, which have become major selling services for real estate photographers.
However, determining how much to charge for Matterport services can be a challenge, as there are many factors to consider.
In this article, we'll explore the different factors that go into determining the cost of Matterport services using real life data to guide us through figuring out how much to charge for Matterport services.
How Much to Charge for Matterport Services
As with most real estate photography service pricing, figuring out how much to charge for Matterport services means that you'll need to find out what the going market rate is in your area.
Luckily, Matterport services are much easier to competitively price as opposed to real estate photography or videography service. This is because there isn't a difference in the quality of services and everyone has the same up front costs.
In order to offer Matterport services, you'll need to do 2 things:
Buy a Matterport
Purchase a Matterport Subscription Tier
Now, buying a Matterport is going to be the largest cost involved. Just have a look at the cost on Amazon for the Matterport Pro 2 and the Matterport Pro 3.
If you're going to make that type of investment, you're going to want to be sure that you'll recoup that cost by being able to sell Matterport services often enough. Pricing the services accurately is essential to achieving that.
The Matterport Subscription Tiers are going to directly influence how many tours you can offer and how much you'll be paying either monthly or yearly.
You can see an up-to-date list of the Matterport subscriptions prices by following this link.
You're going to need to be hosting more than what the Free or Starter tiers allow if you plan to recoup all your upfront costs in a timely manner, which leaves the following subscription plans as of the time that I'm writing this article: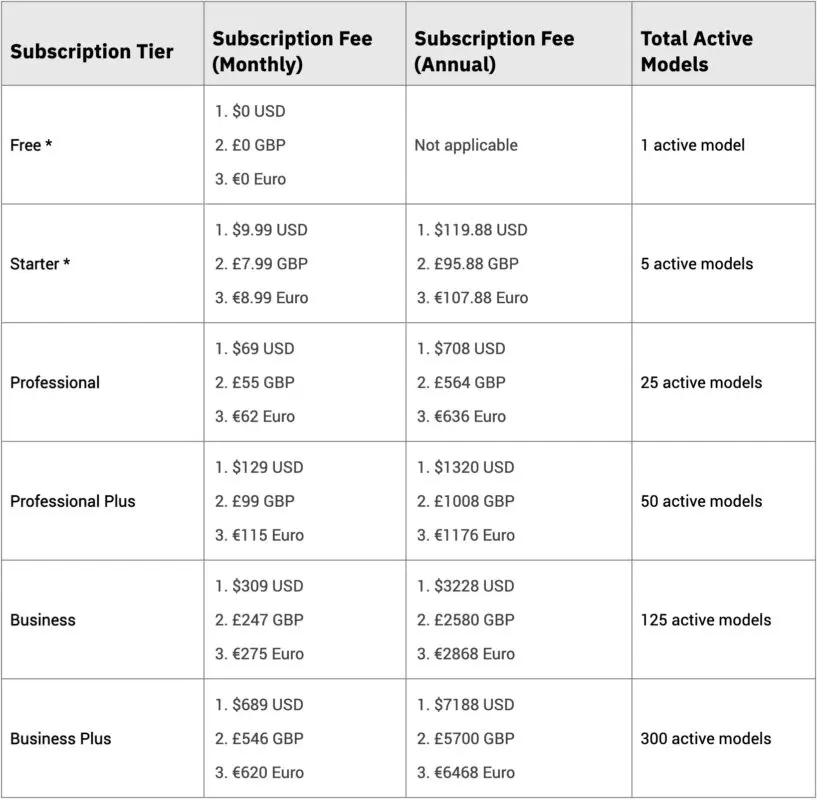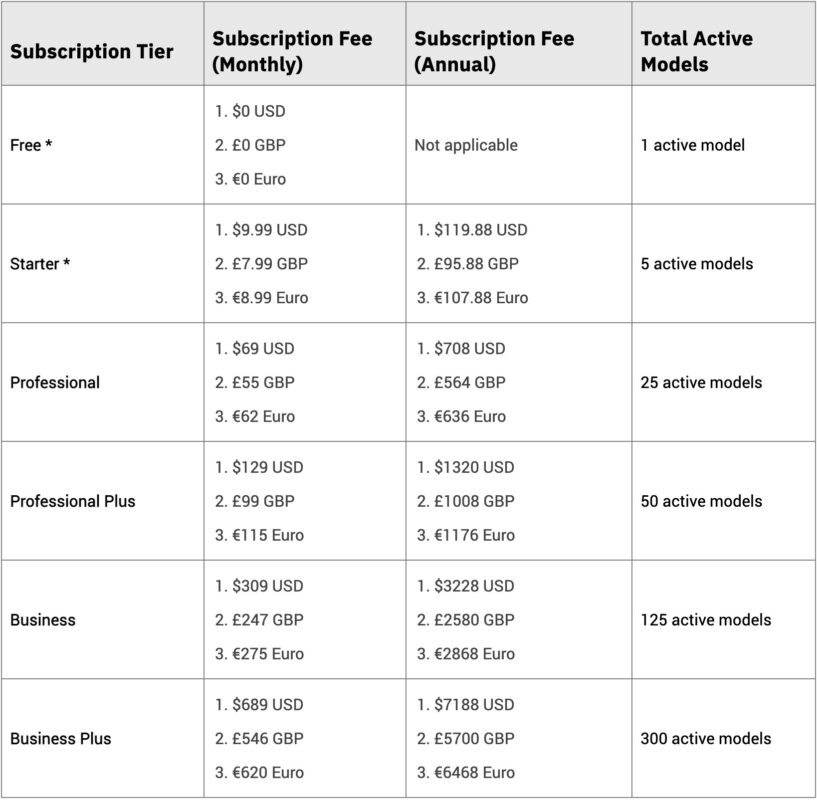 Now that you know roughly how much you'll be spending on the Matterport itself and the subscription you'll need in order to start offering Matterport services, lets move on to some real life data.
Real Life Data for Pricing Matterport Services
In Part 2 of our our Real Estate Photography Recap article (which you can read here) we discussed real life pricing for 3D tours, as well as a handful of other services.
We laid out the pricing distribution for 3D tours, which you can see in the graph below.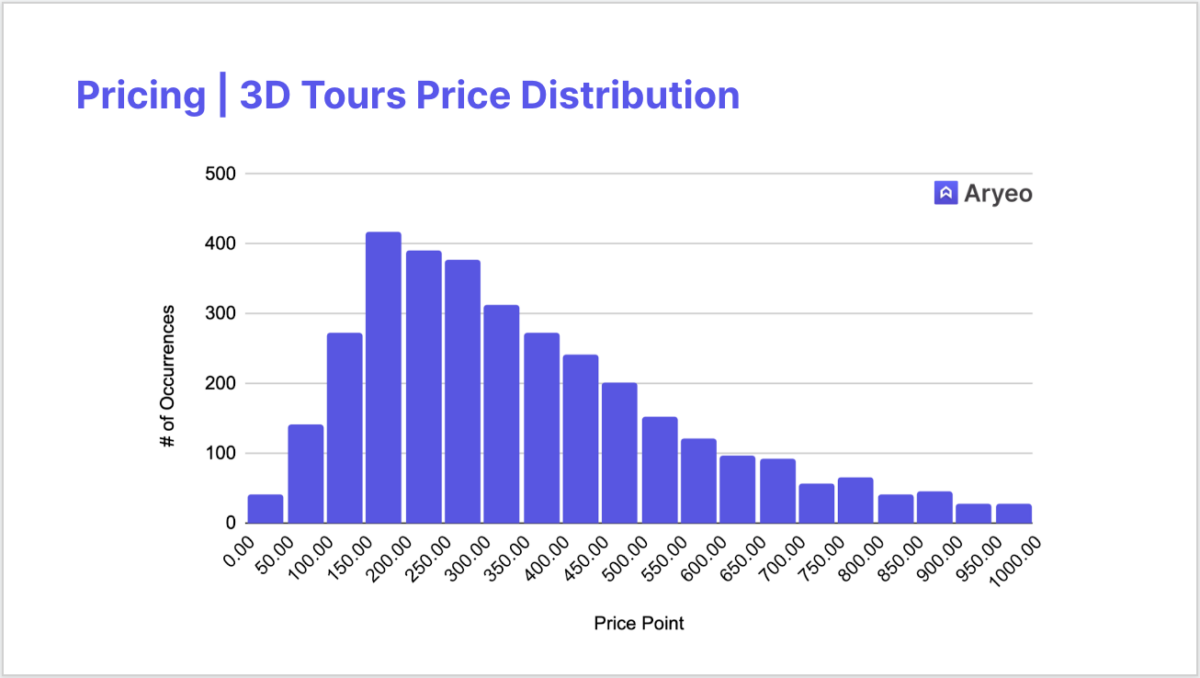 As you can see, the bulk of 3D tours sold for between $200 and $300. This gives us a great starting point for finding an answer to the question of how much to charge for Matterport services.
Additionally, we broke down the average price of a 3D tour when you factor in the square footage of the property, which you can see in the figure below.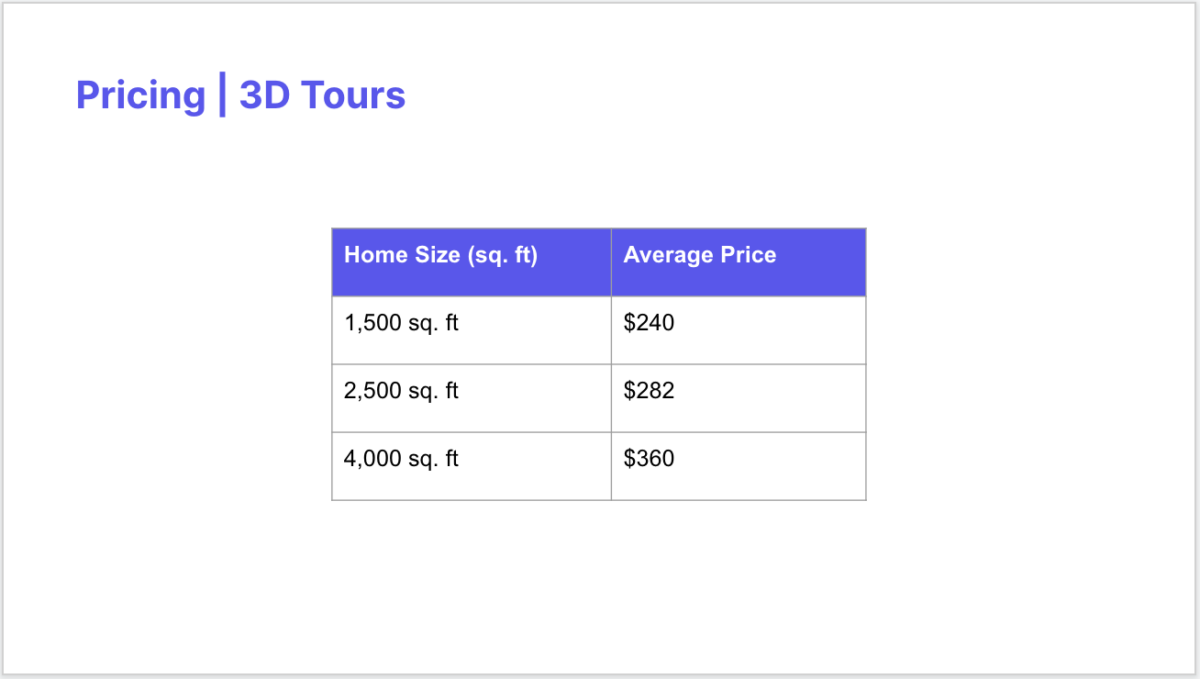 Obviously, the larger the house, the more the 3D tour was priced. Using these two data points, we can really start to narrow in on a solid pricing range for Matterport services.
The final thing to consider when looking at these data points is that they take into account all 3D tour pricing, not just Matterport pricing. What does this mean?
Well, I don't think I'm being too farfetched when I say that Matterport tours are in a league of their own in terms of overall quality and viewer experience. This means that Matterport services should be priced at the higher end of this pricing spectrum.
Now, I'm not saying go out there are price your 3D tours super high because they can be considered higher quality. It's just another consideration to take into account when coming to a final pricing structure.
Recommendations on How Much to Charge for Matterport Services
With all other things being equal, I think somewhere between $250-$300 is a good place to start your pricing structure for Matterport services for real estate.
You should definitely be charging Matterport services based on the square footage of the property. One way of doing this would be by increasing prices either every 1000 square feet or 1500 square feet.
That would result in a Matterport Pricing Structure that looks something like this:
0 – 1500 sqft: $300
1501 – 3000 sqft: $350
3001 – 4500 sqft: $400
Those prices are inline with the above data that we shared with that premium quality pricing type bump as well. At the end of the day though, these prices are just suggestions and the final prices are up to you.
If you are planning to offer Matterport services to clients that want your services for things like large warehouses, a different pricing structure will likely be needed.
In that case, something simple like .5 – .10 cents per square foot seems to be an acceptable amount to charge.
Check out our article The Best 360 Cameras for Real Estate Photography if you're curious about other, non-Matterport options.
If you're just getting started in real estate photography, check out our Beginners Guide. It's full of helpful articles and tips that will guide you in the right direction as you begin your real estate photography journey.
You can check out our Gear section as well to see reviews and recommendations on the latest real estate photography gear.
If you're more interested in other resources that can help your real estate photography business, check out our Business Resources page.