DJI OM 4SE Review for Mobile Real Estate Video
The DJI OM 4SE is a leading mobile gimbal on the market today and is a great option for real estate photographers that want to start offering mobile videos to their clients.
This article contains a DJI OM 4SE review for mobile real estate videos, a detailed pros and cons list, and sample of the footage I captured on a real estate job.
DJI OM 4SE Review for Mobile Real Estate Video: Introduction
I started to get some requests from my clients for a reel style video that's was more affordable than my current video offerings which were all filmed using my camera and gimbal setup.
This led me to the idea to offer less expensive, lower quality videos filmed on my iPhone. The only purchase I would have to make would be a mobile gimbal, and that led me to the DJI OM 4SE.
Since purchasing the DJI ON 4SE I've had zero complaints and love how easy it is to use and the quality footage it helps me produce.
I even featured it as one of the best mobile gimbals in my article Best Gimbals for Real Estate Video thanks to it's mix of affordability and quality performance.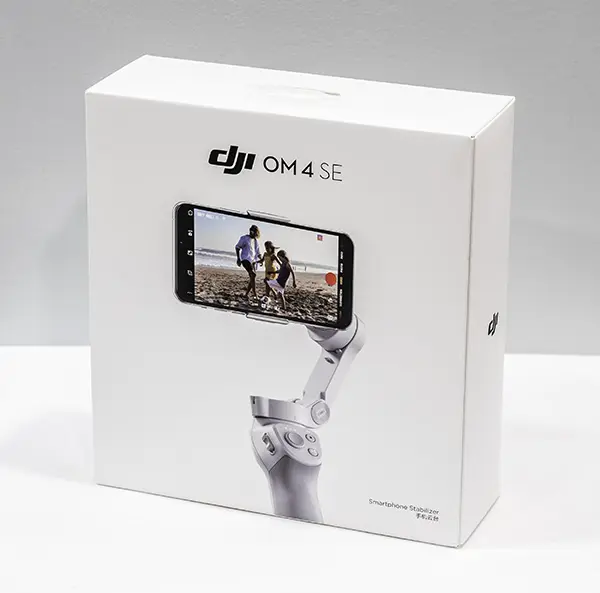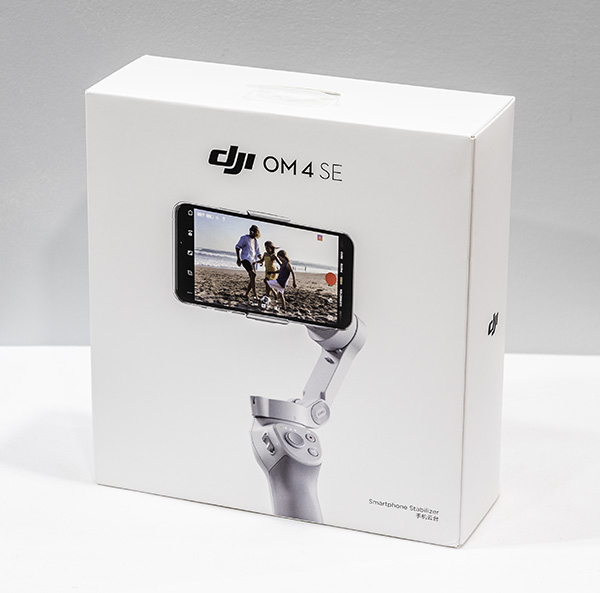 When you purchase a new DJI OM 4SE you'll receive DJI OM 4SE itself, a small tripod that attached to the bottom of it, and a magnetic phone clip. It comes in an attractive looking box and was very well packaged.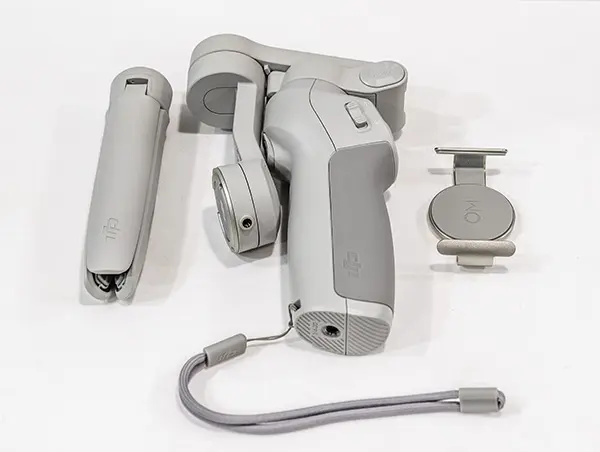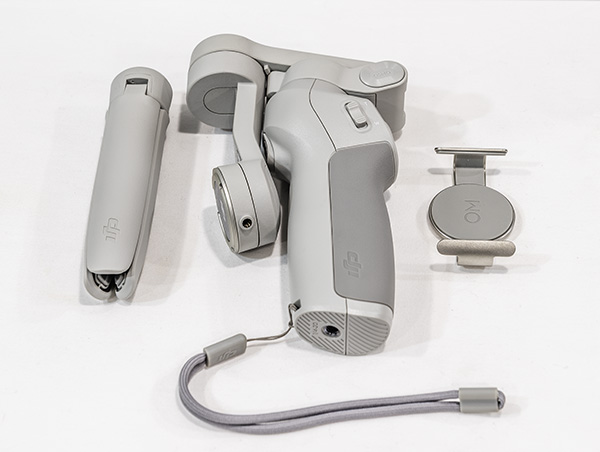 Both the tripod and the magnetic phone clip are extremely helpful.
The tripod allows you to quickly calibrate the gimbal while on location. I use it every single time to make sure the gimbal is filming at the perfect angle.
The magnetic phone holder is a great design element that allows you to remove and attach your phone to the gimbal immediately. It's easily one of my favorite features of the DJI OM 4SE.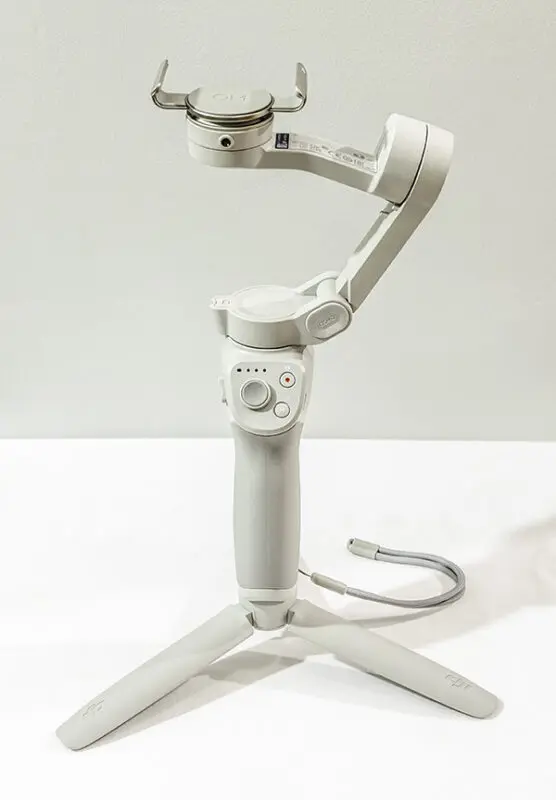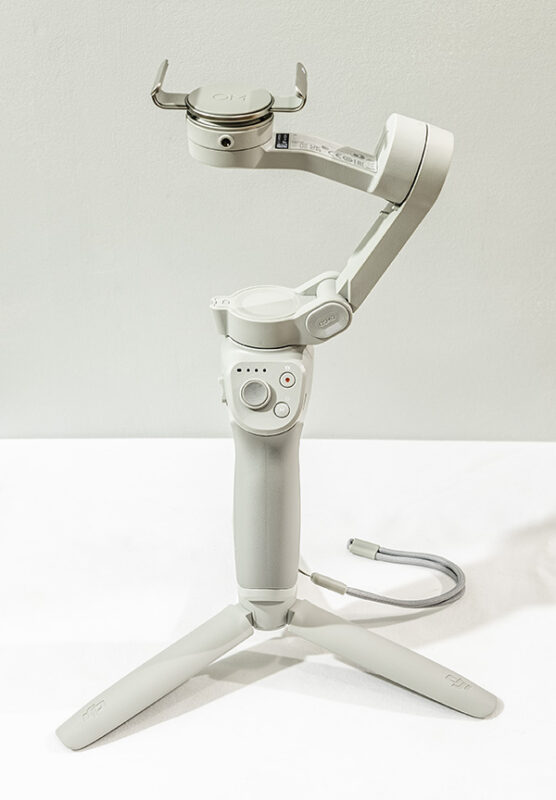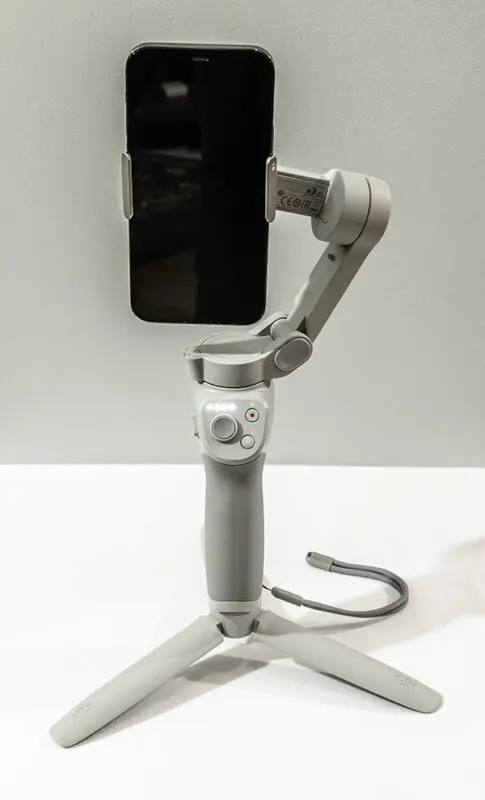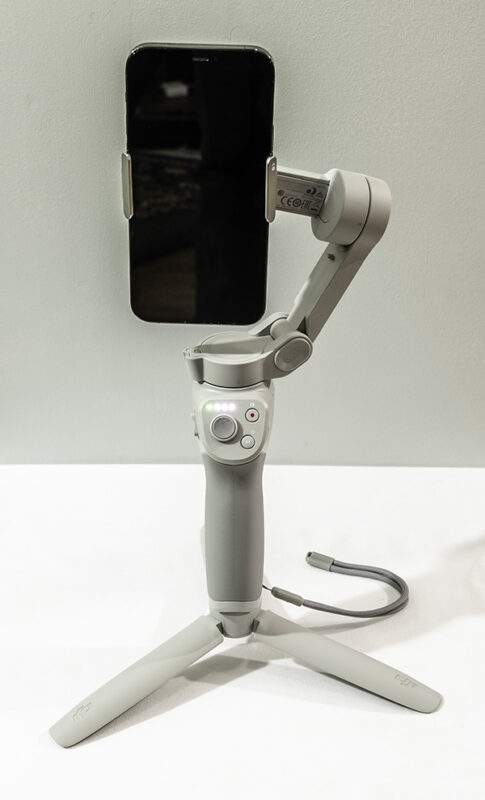 I'll start off by saying that there are many more pros than cons for the DJI OM 4SE. Below are the 4 pros that I believe are the most impressive.
Battery Life
The DJI OM 4SE has an extremely long battery life. I was blown away when I first started using it because I was able to film 3 separate jobs and it was still above 80% battery life.
It also charges really quickly, so you won't have to worry about it dying on the job and not being able to replace the battery.
Easy to Use
It's very straight forward and easy to use right out of the box. There's virtually no set up required. All you have to do is download the DJI Mimo app and you're ready to go.
Great Design
Everything about the design of the DJI OM 4SE is great for getting set up quickly while you're on site and for taking up minimal space with packed away in your bag.
Very Affordable
Compared to the newer mobile gimbals on the market, the DJI OM 4SE is very affordable and doesn't sacrifice much performance ability.
As I see it, there aren't any serious cons that come with the DJO OM 4SE. The two that I outline below are me just nitpicking the design, but in truth, they haven't bothered me much.
You'll Likely Have to Remove Your Phone Case
As great as the magnetic clip feature is, you'll very likely need to remove your phone case to have your phone fit.
Magnetic Clip Could Be Pressing Side Buttons
I doubt this will be an issue with most phones, but depending on how you put the magnetic clip on your phone, it could be pressing down some buttons on the side of it. You'll need to keep this in mind every time you attach the clip.
To see some sample videos that I filmed with the DJI OM 4SE and delivered to my clients, you can follow this link which leads to several example Reels.
Recommendations on the DJI OM 4SE for Mobile Real Estate Video
If you're in the market for an affordable, quality, easy to use phone gimbal to offer mobile videos to your clients, then I would highly recommend the DJI OM 4SE.
You can see the current price of the DJI OM 4SE on Amazon by clicking the button below. Thanks for reading my DJI OM 4SE review for mobile real estate video.
Check out our article featuring The Best Gimbals for Real Estate Video which includes a few mobile gimbal options.
If you're just getting started in real estate photography, check out our Beginners Guide. It's full of helpful articles and tips that will guide you in the right direction as you begin your real estate photography journey.
You can check out our Gear section as well to see reviews and recommendations on the latest real estate photography gear.
If you're more interested in other resources that can help your real estate photography business, check out our Business Resources page.